Green Product Assurance
Our Services
Restricted Substances
Green Product Assurance

Green Product Assurance
The Green Product Assurance (GPA) program is a proactive solution to ensure that your products are free of hazardous chemicals at various stages of the manufacturing process; from the extraction of natural resources to the treatment of the final product. Products and manufacturing facilities that have passed extensive testing and factory audits for hazardous substances receive a GPA seal, a symbol of quality, safety and confidence that allows your consumers to choose your product with confidence and potentially minimize additional analytical testing costs by testing directly at the source.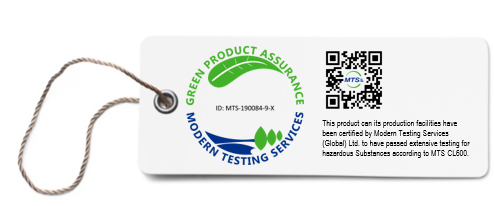 A GPA mark validates that a product has been tested by an independent 3rd party testing laboratory. This provides customers with visible proof of quality, which serves as a reliable decision-making aid when selecting a product. With GPA test mark, you can present the safety and quality of your product in an effective marketing campaign to gain competitive advantage and increase your market success.
GPA Protocol covers the following chemical list items, but not limited to:
EU REACH Annex XVII and SVHC

Chemicals of Very High Concern (CHCC)

Maine State Chemicals of High Concern (CHC)

U.S. EPA first 10 chemicals under TSCA

California Proposition 65

AFIRM RSL

And more!
Benefits at a glance
Certificate and seal mark is valid for 3 years

GPA is a symbol of safety and quality to consumers

Seal mark can be used certified product(s), packages, and marketing materials

QR Code links to clear cut description of the product

Boosts confidence and trust of the product

Get in touch today for more information.